Guest Editors:
Graziano Ceccarelli, St. Giovanni B. Hospital, Foligno-Spoleto, Italy
Aslam Ejaz, The Ohio State University, Wexner Medical Center, USA
Stefano Scabini, IRCCS Policlinico Ospedale San Martino, Genoa, Italy
John Houten, Hofstra Northwell School of Medicine, USA
Yu Zhao, Peking Union Medical College Hospital, China
Tsung-Yuan Tsai, Shanghai Jiao Tong University, China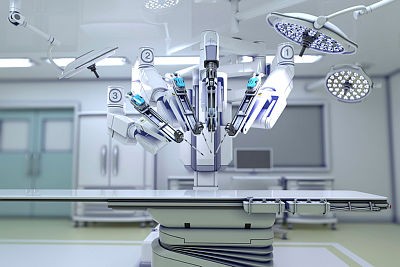 Robotic surgery was just a concept 30 years ago, but with the rapid progress of science and technology, the concept has become a reality and achieved great success in clinical practice. The robotic system provides numerous benefits including three-dimensional and magnified imaging, wristed instruments, physiologic tremor filtering, and motion scaling among others. As a result, more surgeons are now able to perform many types of complex procedures across all surgical specialties with more precision, flexibility and control through a minimally-invasive approach than is possible with conventional laparoscopic techniques. As the field continues to expand, the clinical effectiveness of robotic surgery poses a challenge to conventional approaches. Ongoing clinical trials, newer technologic advances, and studies evaluating the comparative effectiveness of robotic surgery to traditional surgical approaches will lead to the further expansion of robotic surgery.
Our Guest Editors:
Graziano Ceccarelli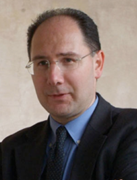 Graziano Ceccarelli is the Chief of General and Robotic Surgery Unit at "San Giovanni Battista" Hospital, Foligno – Italy, with specialist in General Surgery and Urology. In the last 7 years he directed General and Minimally Invasive Surgery Units in different Hospitals in Italy, with a special interest in Robotic Oncologic Surgery (Colorectal – Upper GI and HPB), experience started 18 years ago. Moreover he works as proctor/tutor in robotic surgery too for many Surgical Units in Italy and Europe, which are starting a robotic surgical program.
Over 70 papers published, and about 300 Congress/Courses (many as speaker) in the last 10 years (see https://pubmed.ncbi.nlm.nih.gov )
He is particularly interested in teaching minimally invasive techniques, as lecturer and by organizing hands-on courses.
Aslam Ejaz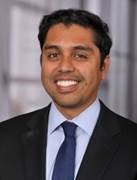 Aslam Ejaz is a surgical oncologist who specializes in the treatment of pancreatic cancer, liver cancer, bile duct cancer and other gastrointestinal cancers. In addition to his clinical work, Dr. Ejaz enjoys teaching the future generation of surgeons and other cancer care providers as an assistant professor in the Division of Surgical Oncology at The Ohio State University.
Dr. Ejaz obtained his medical degree from Howard University with honors as a member of the Alpha Omega Alpha honor medical society. He received a master's degree in public health from Johns Hopkins University, where he also served as a research fellow in surgical oncology. He completed his general surgery training from the University of Illinois at Chicago and completed a complex general surgical oncology fellowship at Johns Hopkins University. Dr. Ejaz's clinic interest is in robotic minimally-invasive surgery, particularly in the treatment of complex hepato-pancreato-biliary disease.
One of Dr. Ejaz's research interests is in the development of clinical trials to help patients receive new therapies that may not be available at other treatment centers. Dr. Ejaz has helped develop and implement several clinical trials aimed at improving the treatment of cancer through new and innovative methods. He is also interested in improving the coordination of cancer care, particularly among patients from rural or underserved areas. Dr. Ejaz's research is dedicated to improving cancer care, and he has published over 170 peer-reviewed papers in high-impact cancer and surgical journals and has given presentations at numerous national and international conferences.
Stefano Scabini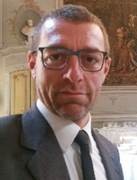 Stefano Scabini is Chief of Oncologic Surgical Unit of Policlinico San Martino of Genoa, Italy. He obtained his Medical Degree at the University of Genoa (1996) and completed his residency at the same University in 2001.
His clinical research (Co- author of 5 monographic texts, Author or Co-author of 89 publications and of 103 Congress Abstracts, oral presentation in more than 250 national and international Congress, H-index 12) focused on mini-invasive gastrointestinal surgery and development, in collaboration with IIT (Italian Insitution of Technology), of integrated mini-invasive robotic surgery associated with vision magnification and "GPS-system".
He took in numerous scientific committees and is Professor at ACOI Colorectal Advanced Videolaparoscopy School, Professor at SIC Colorectal Advanced Videolaparoscopy School, Professor at Vascular and Endovascular Surgery Specialisation School at Genoa University and Professor at General Surgery Specialisation School at Genoa University.
His clinical activity is focused on the treatment of gastrointestinal and HBP tumors; more than 5100 surgical procedures, in particular colorectal cancer and laparoscopic/robotic-assisted colorectal cancer operations.

John Houten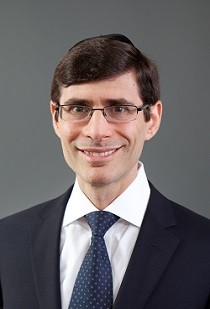 Dr. Houten is a leader in the area of advanced image-guided and minimally invasive techniques in spinal surgery, as Professor of Clinical Neurosurgery at the Donald and Barbara Zucker School of Medicine at Hofstra Northwell and Director of Spinal Neurosurgery and Neurotrauma at Maimonides Medical Center in Brooklyn. Dr. Houten is now investigating the clinical applications of robotics in neurosurgery. Acts as Editorial Advisor at BMC Musculoskeletal Disorders.
Yu Zhao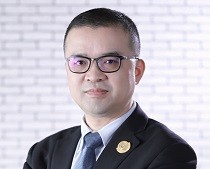 Professor Zhao is the chief of spine surgery at Peking Union Medical College Hospital. Present Vice President of the Youth Committee, Chinese Orthopedic Association and possesses rich experience in robot-assisted spinal surgery. Acts as Editorial Board Member at BMC Musculoskeletal Disorders.


Tsung-Yuan Tsai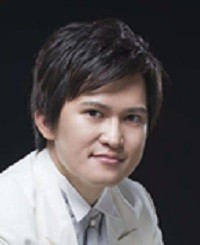 Dr Tsung-Yuan Tsai is a faculty member of the School of Biomedical Engineering at Shanghai Jiao Tong University, China. Dr Tsai directs the Orthopaedic Biomechanics Laboratory at Engineering Research Center of Digitial Medicine, Ministry of Education, China. Previously, Research Scientist at the Bioengineering Laboratory at Massachusetts General Hospital/Harvard Medical School, USA. He specializes in Biomechanics, Orthopaedic Engineering, Human Motion Analysis, and Medical Image Processing. His research interest focuses on developing non-invasive image-based tracking techniques in orthopaedics. Acts as Editorial Board Member at BMC Musculoskeletal Disorders.
Articles: