Edited by
Jun Zou, the First Affiliated Hospital of Soochow University, China
Peng Yin, Beijing Chao-Yang Hospital, China Capital Medical University, China
Xin Du, First Affiliated Hospital of Chongqing Medical University, China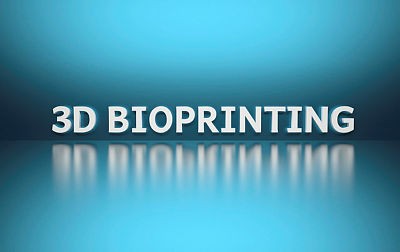 3D printing technology, also known as rapid prototyping technology. It is a digital manufacturing technology that converts 3D digital models into three-dimensional physical models using layer-by-layer manufacturing. As a new technology, 3D printing has made remarkable achievements in many fields because of its universality, value and popularity. In recent years, with the development of printing equipment and materials, 3D printing has also been widely applied in medical fields and is expected to become a key element to promote the innovation of medical model. The application of 3D printing in surgery can not only optimize the clinical teaching and training programs, but also break through the limitations of the use and specification of traditional equipment to provide patients with accurate and personalized treatment according to the different needs of patients, so as to promote the rapid recovery of patients.
In order to recognize the significant advancements in 3D printing for surgery, we have decided to launch a BMC Surgery collection that focuses on the potential applications.
We invite submissions from all aspects of this developing field including, but not limited to:
-pre-operative planning,
-pre-operative simulation of surgical procedures,
-counselling with patients,
-education of students and residents, surgical training,
-intraoperative navigation
- patient-specific implants
The collection is now open for submissions until 1st June 2023.
Please submit directly to BMC Surgery stating in your cover letter that it is for the "3D printing in surgery" collection. Alternatively, you can email your pre-submission queries to the Editor of BMC Surgery at guangde.tu@biomedcentral.com.
Our Guest Editors:
Jun Zou
Dr. Jun Zou is deputy director and associate professor of orthopedic surgery department, the First Affiliated Hospital of Soochow University. He is also the fellow of the American College of Surgeons. He specializes in clinical and translational medicine. His research interest focuses on biomedical engineering and novel biomaterials for surgery. Acts as Editorial Board Member at BMC surgery.
Peng Yin
Dr. Peng Yin is currently serving in orthopedic department of Beijing Chaoyang Hospital, affiliated to Capital Medical University, China. He is also a Harvard Medical School fellow and young lecturer at AO SPINE. Up to now, he has published 28 SCI as first or corresponding author. His research interest is on the spinal cord injury, orthopedic biomechanics and 3D printing research in minimally invasive spine surgery or scoliosis surgery.
Xing Du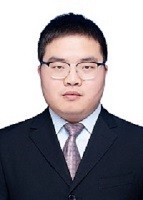 Dr. Xing Du is an Orthopedic surgeon of the First Affiliated Hospital of Chongqing Medical University, Chongqing, China. He obtained his doctor's degree in Orthopedics from Chongqing Medical University, and completed his orthopedic surgery training at the First Affiliated Hospital of Chongqing Medical University. Dr. Du' s clinic interest is in spinal surgery, particularly in the surgical treatment of spinal infection (tuberculosis) and spinal tumor. He acts as Editorial Board Member at BMC Surgery.
Articles: